Solar Panel Cleaning Services
All-Pro Enterprises specializes in green solar panel cleaning services and maintenance for Los Angeles County, San Bernardino, Orange County, Bakersfield, Riverside and Ventura Counties. Our highly-trained cleaners use the most current technology, innovation and education to give your panels the care and maintenance they deserve. We incorporate "Green" environmentally-safe practices and are confident that we'll bring you the highest quality of service and care.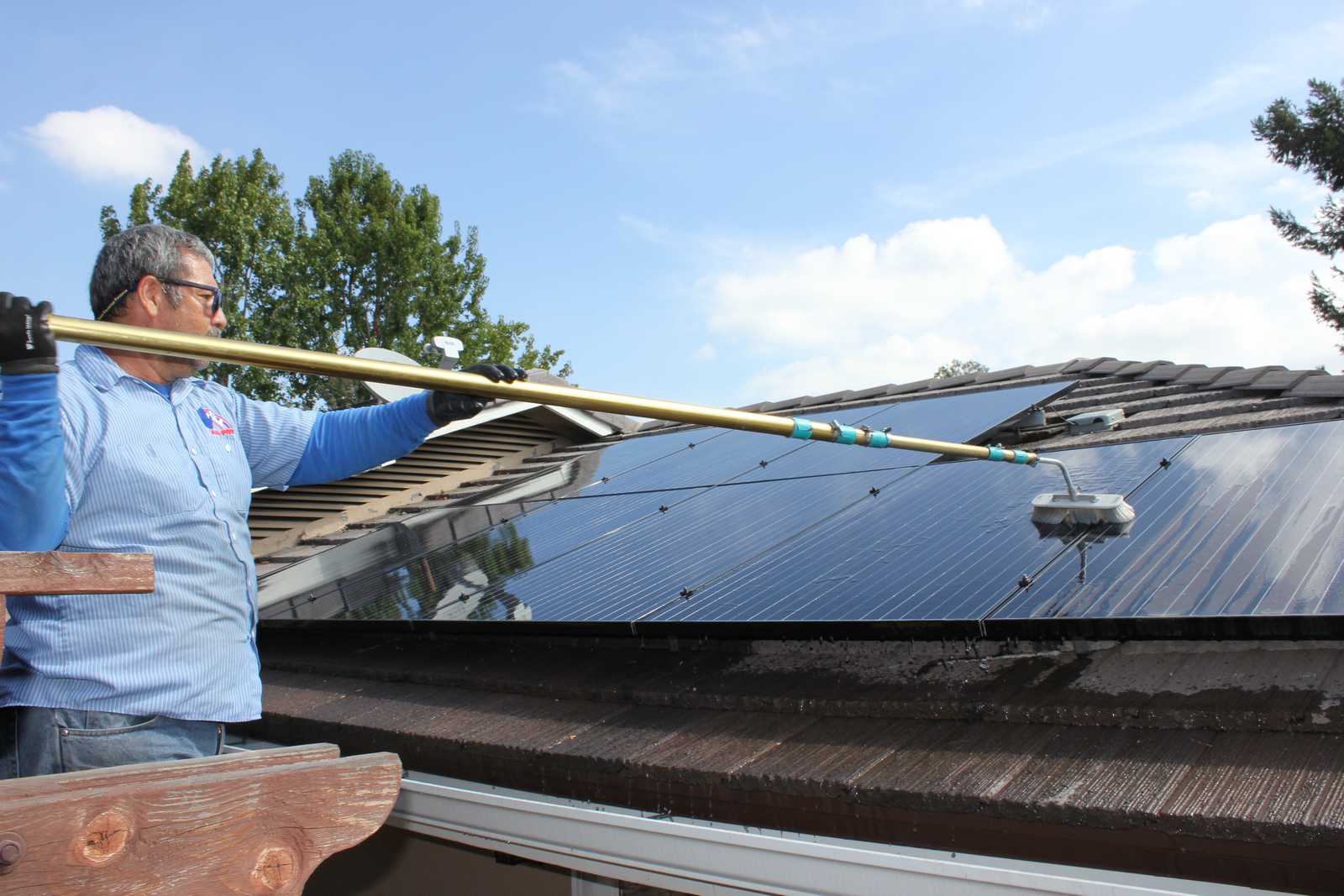 According to the National Renewable Energy Laboratory dirty solar panels can produce up to 25% less electricity! That's why cleaning is an essential component of any maintenance program. The presence of unwanted elements on the panel's surface can prevent the sun's rays from filtering onto the panel's photo-voltaic cells, thus reducing solar performance.
The following elements can lead to slow deterioration and poorer performance:
A continued buildup of dust, grime & bird droppings
Atmospheric pollution, including harmful particulates, biological and chemical molecules
Algae & moss
Tree sap
How Often Should I Have My Solar Panels Cleaned?
The location of your panels will have the largest impact on how much buildup accumulates on them. This increases at a greater rate when the panel has minimal tilt and becomes even more amplified in locations that experience low rainfall. It is these factors that have a negative impact on the amount of electricity generated by your solar panel modules as well as effect on how often you should clean.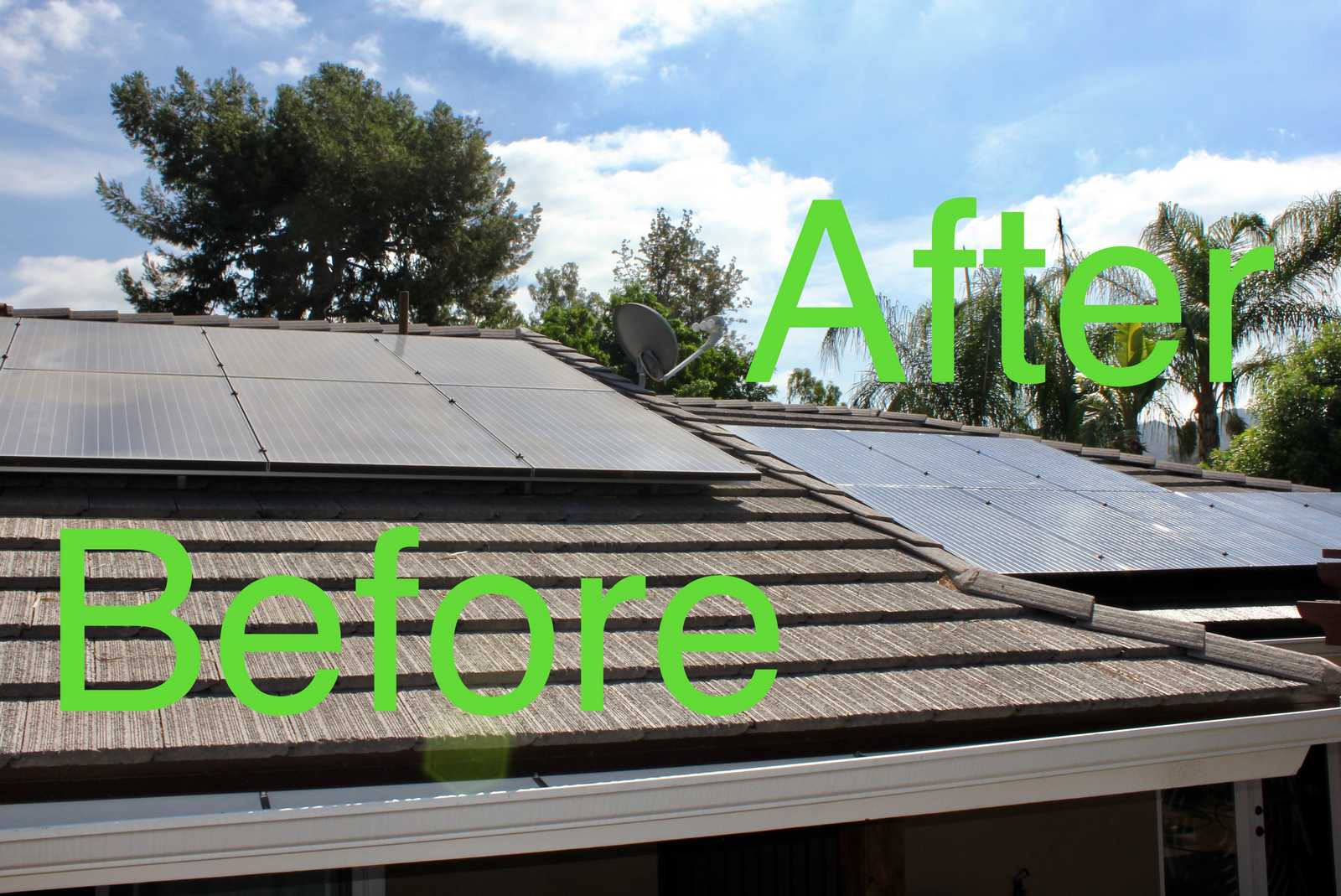 Benefits
Our cleaning methods, licenses, experience, and expertise will help ensure optimum levels of performance as well as protect your initial investment.
Our services include:
We use only pure deionized (DI) water, a water free of ions by running it through our filtration system
We use a DI water-fed pole with brush to clean your panels
We do not use detergents like other companies that can streak and damage panels
Our Green Cleaning method does not use harmful chemicals
We believe that our competitors cannot match our expertise and prices
Location & Pricing
All-Pro is based in San Dimas, California, in the San Gabriel Valley and serves greater Los Angeles, Bakersfield, San Bernardino County, Orange County, Riverside, Inland Empire, Oxnard and Ventura Counties. We offer professional services at fair and competitive prices. Call us today for a no obligation quote at:
800-346-9955
or
909-592-4797
.