Day Porter Service
Los Angeles
All-Pro Enterprises offers professional and reliable hotel and office building day porter services throughout Southern California. We take pride in ensuring your business is maintained with the highest level of cleanliness and care. We address the various incidents that may occur during working hours on your behalf so that you can focus on your business.
What We Do
A Day Porter is a person who typically keeps the public areas of hotels, malls, office buildings and other complexes clean and orderly. Porters give a higher level of care so that businesses can maintain a more positive public image.
All-Pro offers many porter cleaning services that can be custom tailored to meet your needs:
Discreetly working in heavy traffic areas to keep such places spotless and appealing for those who pass through
Making sure high traffic areas are free of safety hazards
Cleaning and disinfecting lavatories and replenishing paper supplies
Janitorial office services such as window, carpet & floor cleaning, trash emptying and floor spill cleanup
Can assist in minor repairs, painting and handyman duties
Preserving the exterior appearance of commercial properties
Can assist facility managers in specific duties as requested
Emergency calls on site
Benefits
All-Pro's team of well trained cleaners will ensure that your property is well maintained and kept detail clean. Our professional cleaners are uniformed and can be hired for short or long term work. Our rates are cost effective and we offer flexible hours for our clients.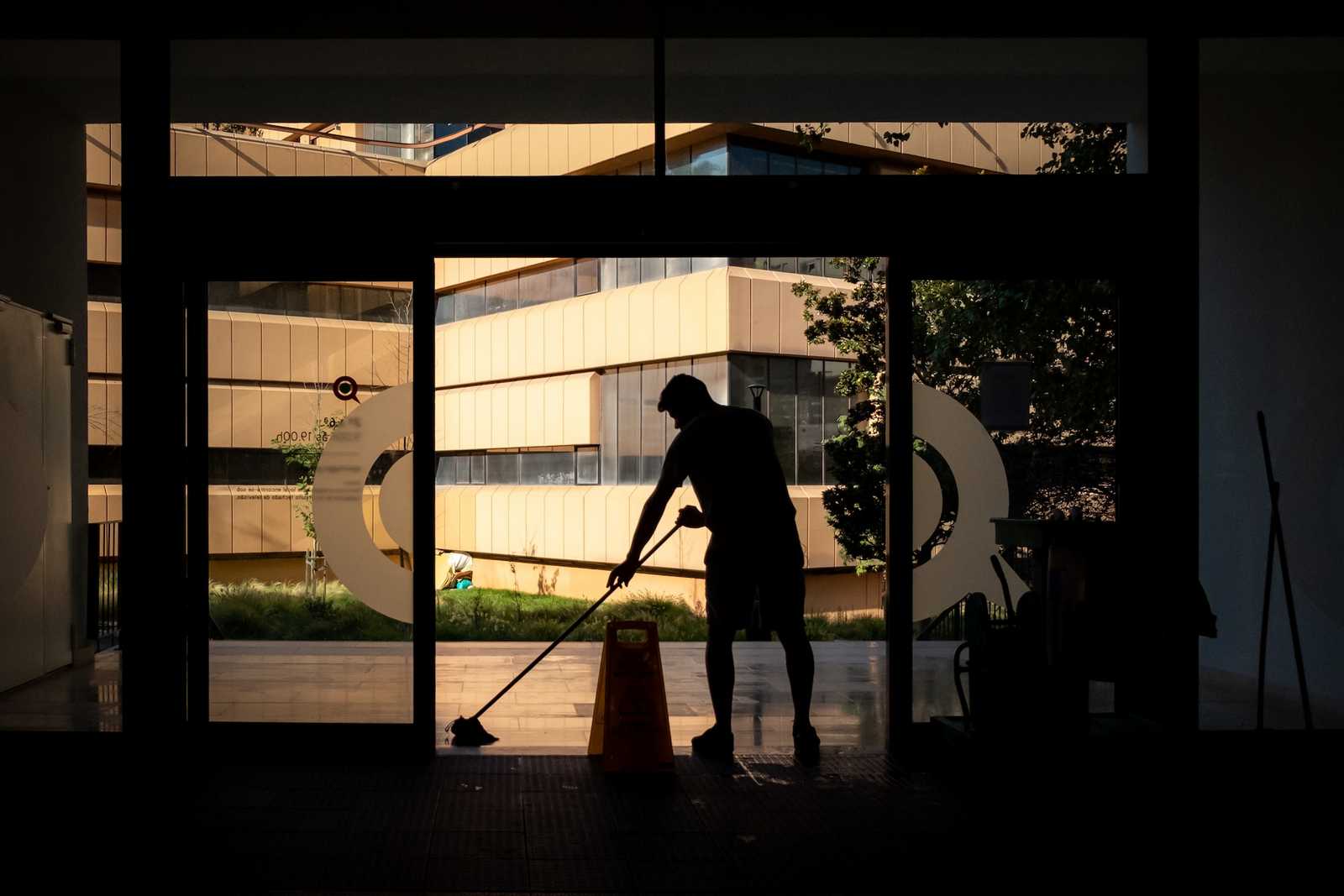 Location Services & Pricing
From Ventura County to San Bernardino County to Orange County, we offer fair and competitive prices. Call us today for a no obligation quote at: 800-346-9955 or 909-592-4797.