About Building Services Company
At All-Pro Enterprises, Inc., we specialize in providing a full range of building cleaning and maintenance services for residential and commercial properties. Since 1985 (and incorporated June 1998), our best-in-class team is dedicated to providing top-notch services that meet the highest of industry standards.

Based in San Dimas, we are proud to serve customers throughout greater Los Angeles, Orange County, the Inland Empire, and beyond. Let the "SWEEPING HAND" of All-Pro put your needs first and exceed your expectations!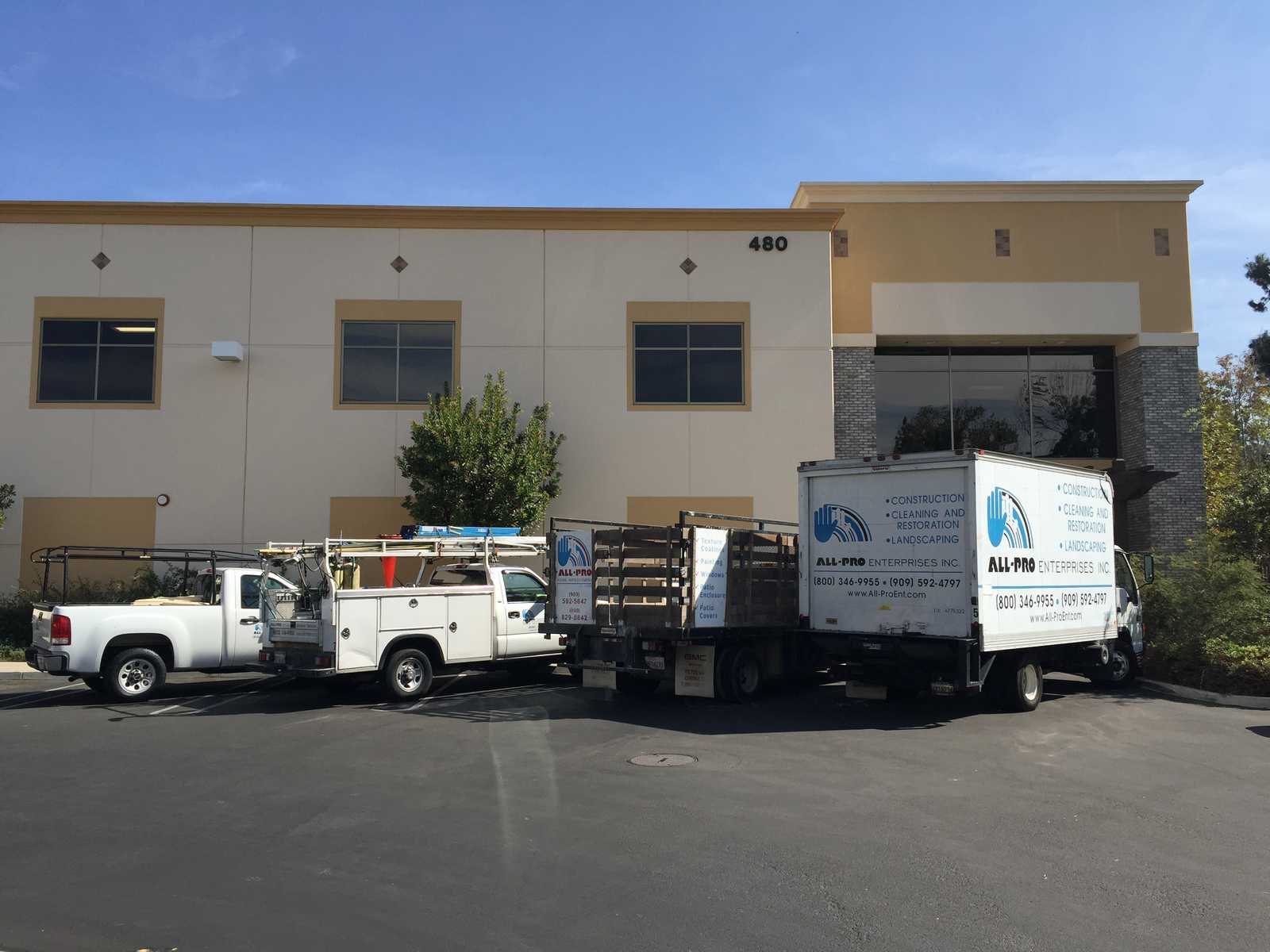 Professional Commercial Cleaning Contractors
All-Pro is a trusted building services contractor specializing in janitorial cleaning, commercial cleaning services, general construction, handyman services, and maintenance solutions for your home or facility. We also offer complete warehouse and industrial solutions. Additional building services are available on call at an extra cost.

If you have any questions, please call us at (800) 346-9955 or (909) 592-4797 and one of our management team members will be pleased to address any inquiries.
Meet The All-Pro Team
Our entire management staff is equipped with the most modern state-of-the-art communications equipment, allowing us to respond quickly to any situation. We are available 24 hours a day, including weekends and holidays, to provide you with the best possible service.
Ellen Tronson
President
(800) 346-9955 (Ext. 101)
Dan Tronson
C.E.O.
(800) 346-9955 (Ext. 102)
Norma Hernandez
Vice President
(800) 346-9955 (Ext. 104)
Dane Tronson
Executive Vice President
(800) 346-9955 (Ext. 103)
Gaston Valencia
Director of Sales & Marketing
Mireya Centeno
Quality Control Manager
Ady Hernandez
Quality Assurance Inspector
(800) 346-9955 (Ext. 108)
Nelson Abarca
District Supervisor
(800) 346-9955 (Ext. 105)
Anna Gonzales
Office Manager
(800) 346-9955 (Ext. 101)
Yesenia Roman
Office Manager
Jesus Garcia
Operations Manager
Carlos Mejia
Field Technician
Leonel Arana
Floor Technician
Carlos Urrutia
Field Technician
Renato Serrano
Field Technician
Juan Mejia
Field Technician